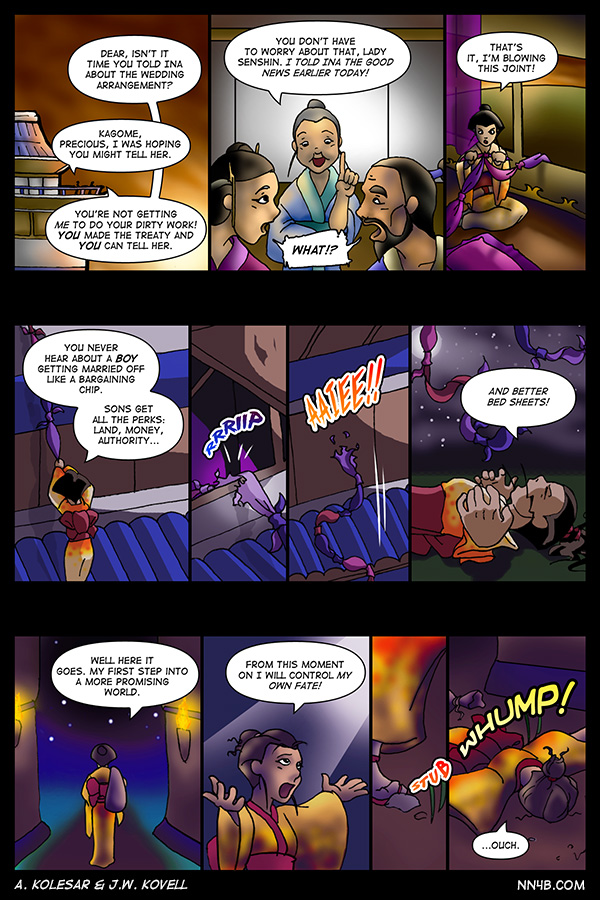 Comments
Features these Characters




Belongs to these Storylines
The Epic Beginning
|
Volume 1
Transcript
Panel 1. Masuhiro and Kagome Senshin are standing on a balcony outside Senshin castle.
KAGOME:
Dear, isn't it time you told Ina about the wedding arrangement?
MASUHIRO:
Kagome, precious, I was hoping that you might tell her.
KAGOME:
You're not getting me to do your dirty work. you made the treaty and you can tell her.
Panel 2.