What's going on here?
Patience, new reader. It will all make sense shortly. Welcome to No Need for Bushido (or NN4B for those who dislike typing) a long running webcomic that takes place in Feudal Japan, sort of. Sticklers for historical accuracy will need to leave their encyclopedic knowledge at the door.
Long running?
Very long running. NN4B has been published online for over a decade and is still going.
What's it about?
It would be foolish to attempt to create a well-crafted summary that could briefly and accurately convey the complex interwoven stories that make up NN4B. So here's a poorly crafted one in comic form that we published shortly after the comic's return from a short hiatus.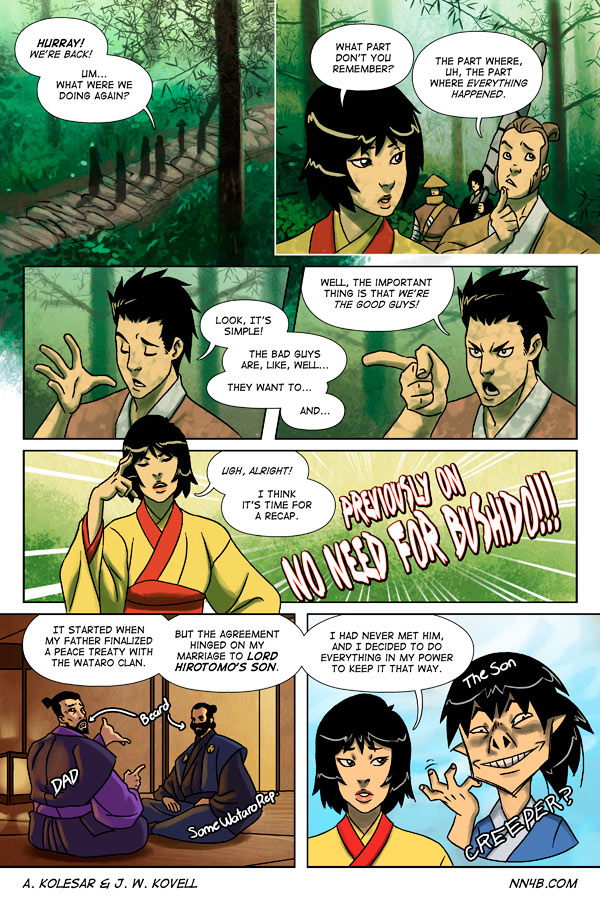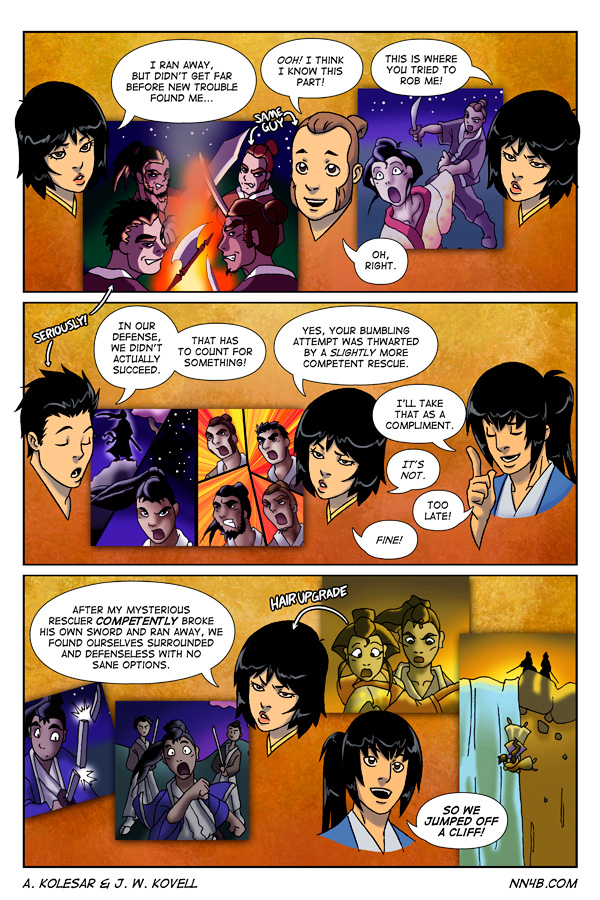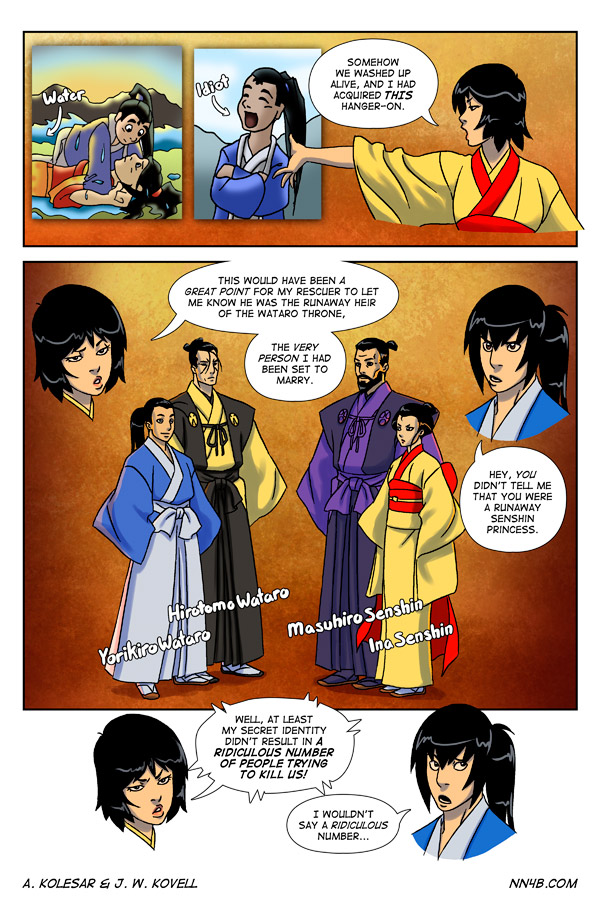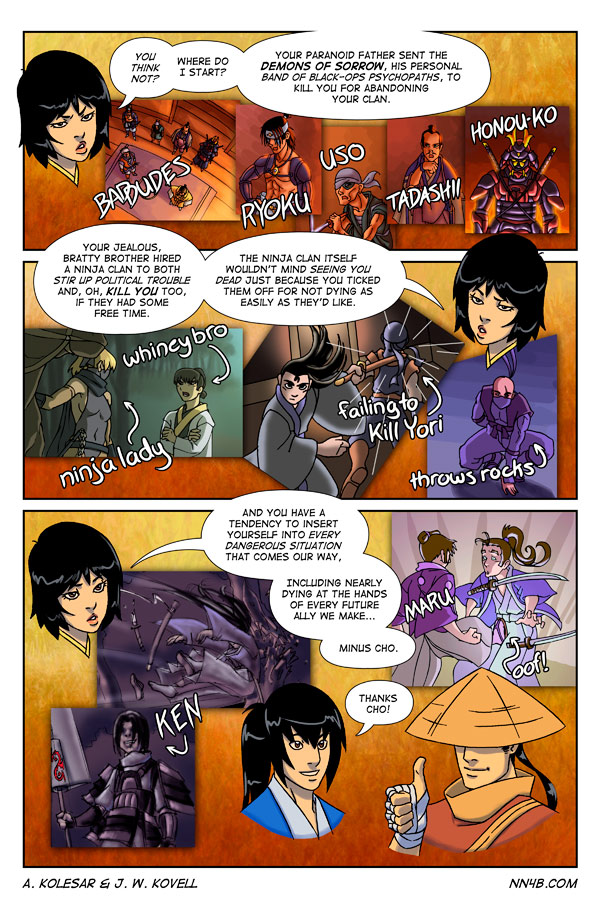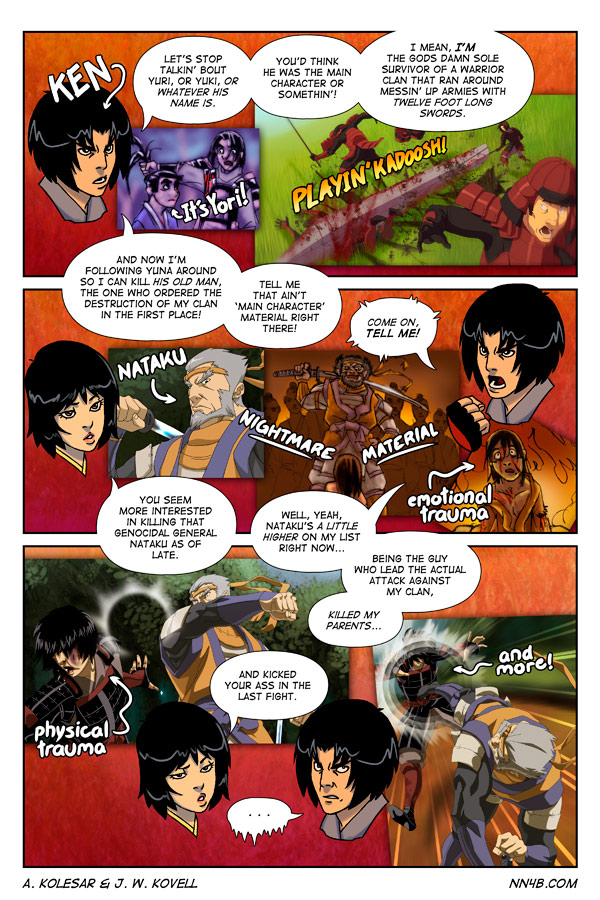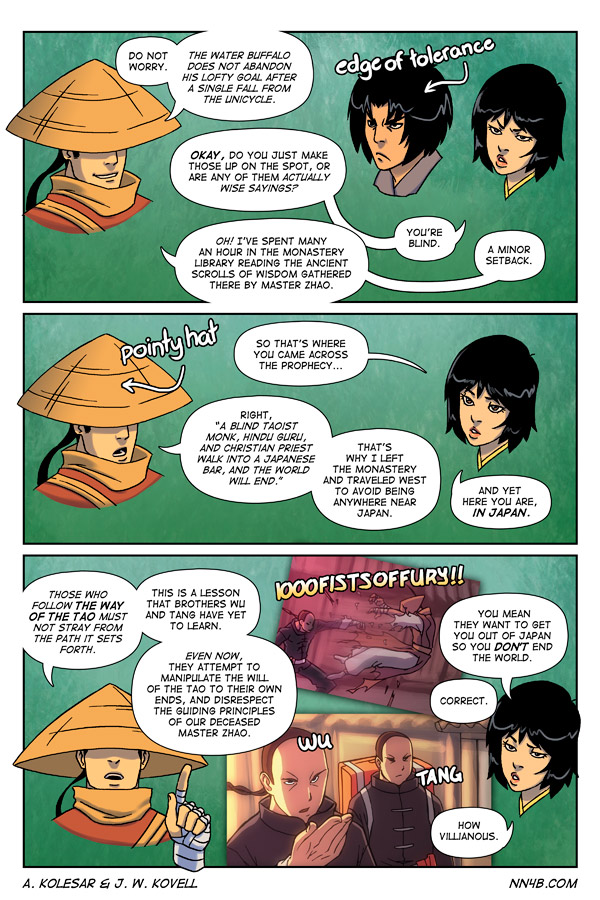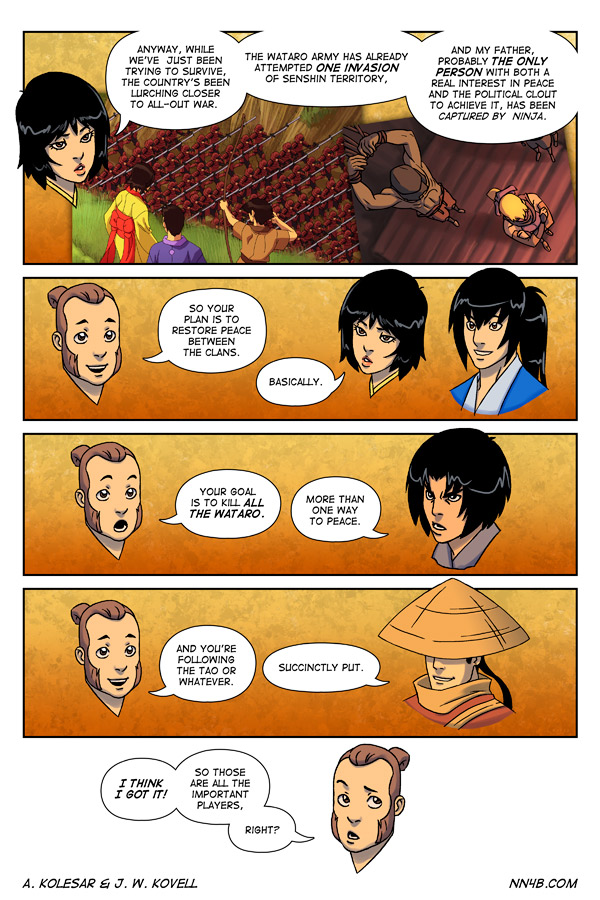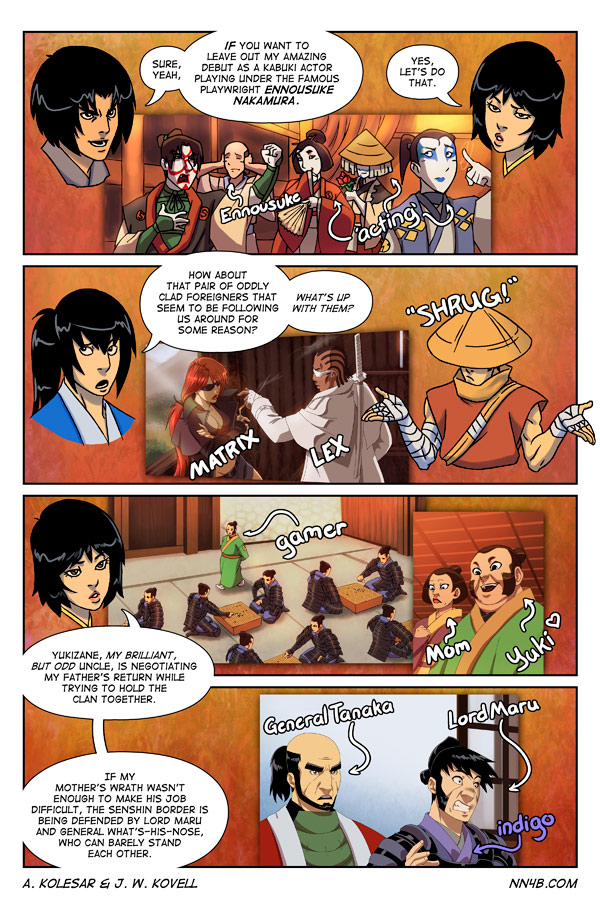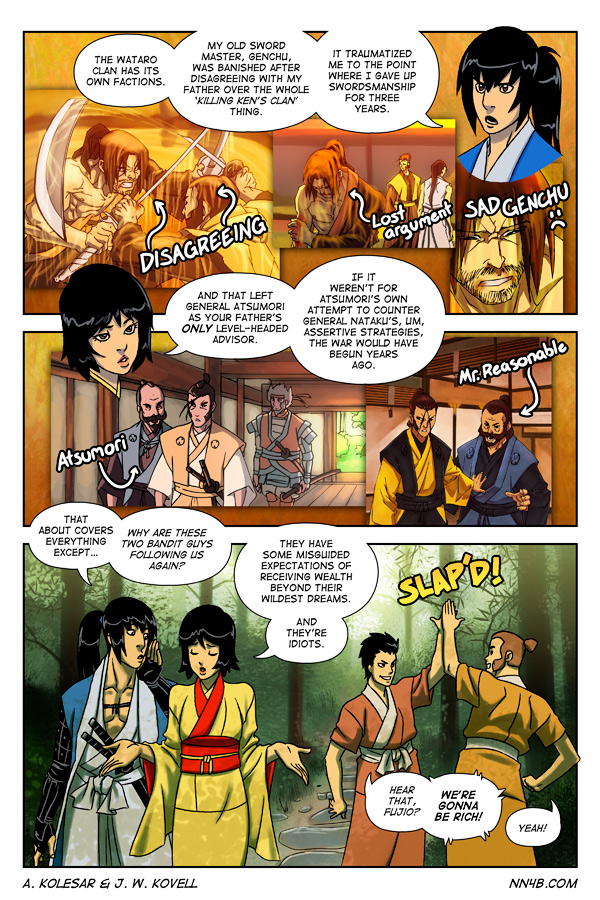 Why are the first 100/200/300 pages so crappy looking?
This is because they are very old. Fortunately, it's not necessary to read the entire archive to catch up. We recommend that readers interested in skipping the old stuff begin with the chapter The Foreigners. Completionists should start from the very beginning.
Published on by Joseph Kovell | 28 Comments on New to NN4B?